Le Balcon Information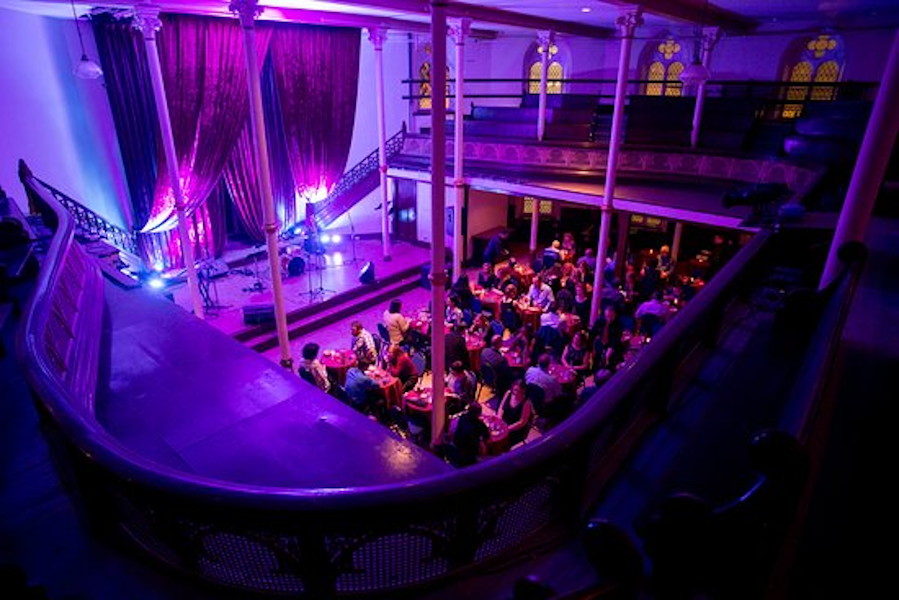 When Le Balcon was founded in 2005, it had the early goal of being the place that audiences could go to take musical journeys through art. They kept up with this promise by delivering full seasons of performances from a variety of local and nationally recognized artists, musicians, and bands. While most of the performances tend towards Soul music, you won't have to wait too long for other types of shows and events if you check out their calendar of events. This makes Le Balcon the perfect place to enjoy relaxing and enriching music that will keep you smiling long after the venue closes for an evening.
The venue has become popular for having shows, classy decorations, and customer service that keeps weekend theatre-goers and weekday workers happy. Every opening night, guests can enjoy great-tasting food, refreshing beverages, and performances that can stir the soul and warm the heart. The venue is also always evolving as it welcomes performers from a variety of performance styles across the globe to keep its line-up of artists fresh and exciting.
The venue's original location in Montreal on Papineau Avenue served it for a time but has since moved to Notre-Dame Street for 9 years after its 2005 opening. Soon after, the venue has become established in the heart of the Quartier des Spectacles by occupying an important space on the Dawson Room of the Saint-James United Church, which has been designated a Candian Historic Monument.
This fame and pedigree of location have made Le Balcon the place to discover talented artists and up-and-comers from the Montreal and international scenes, which is perfect for any music lover who has grown tired of the repetition that often exists on top 50 lists from more mainstream venues. This focus on the new and exciting makes Le Balcon a high-caliber restaurant and theatre that guarantees unforgettable moments.
See the links below for more information on the Le Balcon:
Le Balcon Parking:
Find out more about parking at the Le Balcon.
Ticket Policies:
Read about our ticket guarantees and strict ticket verification policies.
Le Balcon Seating Chart:
View the Le Balcon seating chart and read seating information.