Le Balcon Seating Chart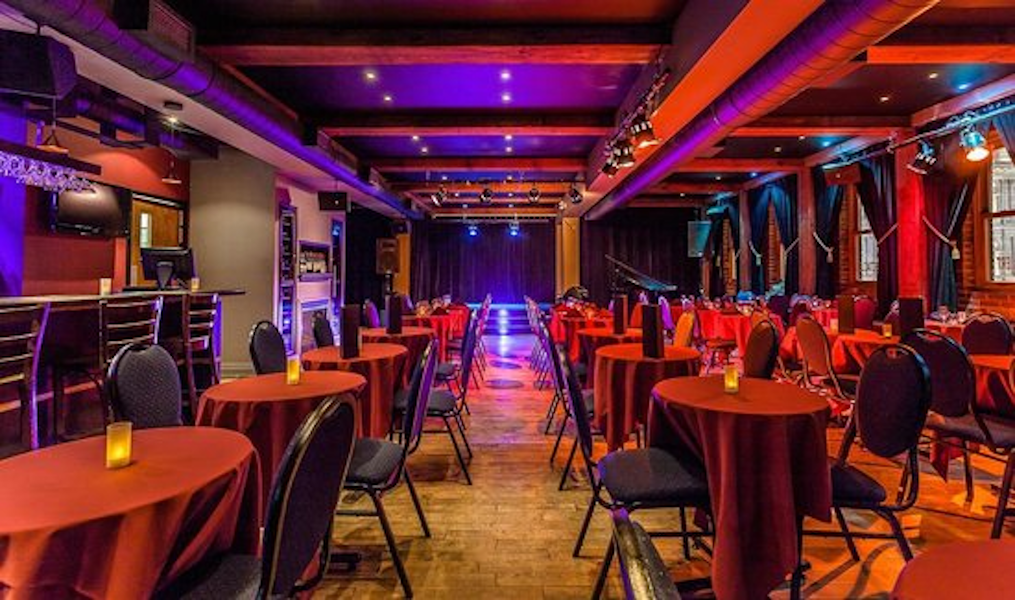 Le Balcon has three seating sections that will serve your needs.
The seats closest to the stage on the ground floor provide restaurant-style seating that will provide dinner prepared by world-class chefs to go along with your event. This seating is general admission and unreserved for most events, so you will want to order tickets for a full table if you only want to be seated with your company. There's a rear ground floor section that provides seats for general admission event viewing. Finally, there is a mezzanine level furthest back from the stage that provides club seating without dinner for your event.
NOTE: The seating map may vary for depending on types of events. Always check the seating chart for your individual event when selecting your tickets.
Reserve your seats now by purchasing your tickets today. Visit the Le Balcon schedule to view all upcoming events.
To read more about the ticket and refund policies please check out the ticket information page.